Our Sponsors
The Mission of RMA is a challenging one. We are a member-driven professional association whose sole purpose is to advance sound risk principles in the financial services industry. Our Chapter Sponsors ascribe to the same mission and vision as RMA.  
Become an RMA New England Sponsor Now!
Our Chapter appreciates the support of our Gold Sponsors

Crowe, one of the largest consulting, technology and accounting firms, has deep subject matter experience in risk management, internal audit, cybersecurity, and regulatory compliance to keep our clients advised of emerging trends, industry benchmarks and best practices. 
---
Our Chapter appreciates the support of our Silver Sponsors

The oldest business development corporation in the United States, BDC Capital has been recognized locally and nationally as a leader and innovator in business lending and capital investment. Many of New England's leading financial institutions invest in BDC to help promising companies expand. Over 60 years, we have invested more than $1 billion in thousands of companies in New England.  

CDC New England is a private, non-profit corporation originally started in 1981 as a Certified Development Company to provide SBA 504 Program loans to small businesses for the acquisition of fixed assets in Massachusetts. Three decades later, CDC has assisted companies throughout New England and now maintains five offices in the region. We are consistently ranked among the top 10% of all CDC's in the country.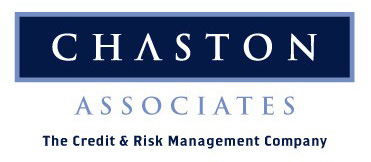 Chaston Associates Inc. is the leading independent loan review company in New England. Established in 1984, our firm has provided outsourced credit risk review and other consulting services to more than 200 banks located across the Northeast and points beyond. Currently, our customer base approximates 100 institutions reporting total assets ranging from $50 million to more than $5 billion. 

CEIS Review is an independently owned consulting firm serving the needs of the commercial and savings bank communities as well as those of other commercial lending institutions.  Our services include loan review, loan loss reserve methodology and validation, CRE portfolio stress testing, portfolio acquisition review, CRE concentration analysis, credit risk management process review, structured finance review, credit loan policy maintenance, problem loan advisory, credit analysis, regulatory relations, credit database formation, and loan and credit seminars.

Looney Cohen & Aisenberg LLP is a boutique law firm offering big firm legal solutions at small firm rates.  We focus on commercial and real estate transactions, leasing, business law, non-competition disputes and business related litigation. Each of our partners has large firm experience and has practiced law for more than 20 years. Our firm represents lenders, businesses, developers, property owners, tenants and shareholders. 

ORMS helps lenders manage their property risk program by evaluating, developing, implementing and monitoring due diligence policies and procedures required by regulators for commercial real estate.